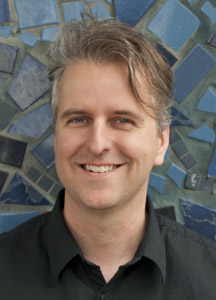 Michael Neff
Office:
3031 Kemper Hall
Phone:
(530) 754-9510
Fax:
(530) 752-4767
E-mail:
mpneff [at] ucdavis [dot] edu
---
Interests
My work lies at the intersection of computation and human movement, whether that be creating models of movement to drive character animation, using computational modeling to better understand movement or using movement to interact with computers. The problems we encounter are fundamentally interdisciplinary, bridging both art and science, and benefit from a wide range or perspectives. Therefore, I collaborate with people in computer graphics, artificial intelligence, psychology, robotics, movement analysis and the performing arts.
Character animation
Gesture and nonverbal communication
Applying concepts from the performing arts to animation tools
Physics-based models to improve motion quality
Interactive animation
Social and cultural impacts of technology
Too many other things...
---
Group News
---
Research Support
NSF
CITRIS
Autodesk
UC Davis
---
Awards
NSF CAREER Award (2009-14)
Isadora Duncan Award for Visual Design (2009)
Best Paper, Intelligent Virtual Agents 2007
Alain Fournier Award (2005)
---
Brief Bio
Michael Neff is a professor of Computer Science and Cinema & Digital Media at the University of California, Davis where he directs the Motion Lab, an interdisciplinary research effort in character animation and embodied input. His Ph.D. is from the University of Toronto and he is also a Certified Laban Movement Analyst. His interests include character animation tools, especially modeling expressive movement, physics-based animation, gesture and applying performing arts knowledge to animation. At Davis, he is working to bridge the art and technology communities on campus, collaborating with computer scientists, dancers, choreographers and geologists. He received an NSF CAREER Award (2009-14), the Alain Fournier Award for his dissertation (2005), a best paper award from Intelligent Virtual Agents (2007) and the Isadora Duncan Award for Visual Design (2009). He currently serves as the chair for the Department of Cinema and Digital Media.
---
Mailing Address
Department of Computer Science,
2063 Kemper Hall,
University of California, Davis,
One Shields Avenue,
Davis, CA 95616
U.S.A
---